Authorized Ceramic Coating Installer
& Car Detailing Kernersville NC
Level Up Detailing is a professional detailing company based in Kernersville, NC. We have been providing our services to Lexington and the surrounding areas for years. Our experienced staff has over 10 years of experience with ceramic coating and Car detailing Kernersville NC. Our excellent track record with making vehicles look new again is unmatched and we guarantee a stress-free auto detailing experience from start to finish. Don't hesitate to give us a call, fill out an estimate request, or book a detail right from our site. We are Kernersville's go-to detailing and ceramic coating provider. We look forward to serving you!
Our company is proud to offer a wide range of services to get your vehicle back to showroom quality, or better! We can get your vehicle looking its best with our car detailing service, or you can get the ultimate protection with our ceramic coating Kernersville NC installation service. Whether you have a daily driver or luxury ride, we have the solution for you. We tend to all kinds of makes and models, and pride ourselves on being a top-rated detailing provider in the area. Get premium car detailing and ceramic coating service from us today.
The Best Ceramic Coating Kernersville NC
One of the questions that people have is what ceramic coating is and why people should apply it to their vehicles. The short answer is that ceramic coating is the best way for a person to protect their vehicle inside and out. Ceramic coatings are unlike paint protection from wax and polymer sealants. Ceramic coatings can withstand high heat and abrasions, giving your vehicle the protection it needs all year long.
On the other end of the spectrum, ceramic coatings provide a durable hydrophobic layer so the vehicle can receive protection from water and corrosive elements. Ceramic coatings are an excellent solution when it comes to protecting your investment. It can be applied to various layers such as painted surfaces, metal, glass, and plastic. Ceramic coating will be used to guard both your exterior and interior for years when applied correctly.
When you are looking for ceramic coating Kernersville NC service, you should ensure that you get it from a reliable company. We are the go-to team for ceramic coating applications. We are an authorized installer and that means that we will give you the service that you expect and deserve. There are several benefits to having a ceramic coating such as increased hardness to your paint, additional depth of color, and an enhanced gloss and shine. All that is a bonus to the protection that you will get from our ceramic coating service, so do not hesitate to have it done. Ceramic coatings give your vehicle the protection that it needs and the peace of mind you deserve when driving around. Contact us today for the best results.
What our customers are saying
These guys did a great job on my 2022 BMW M240i. The ceramic coating gave the black paint an even deeper look. Interior and glass protection are also excellent products. I highly recommend Level Up.
Had my 2020 Ford Edge ceramic coated. It looks like a new car. They did a great job. Have recommended them others .
Christa Perdue
2022-06-14
WOW!!! Our car turned out amazing. Really makes the paint "pop". We are so pleased with the 5 year warrantied ceramic coating. We took advantage of the June glass special. Mike is a great communicator especially when you have a lot of questions. Top notch after care videos and product recommendations. Highly recommend for all your car care needs.
Wow, thanks Mike! Looks brand new again! 👊🏼 Honestly, the only way I could be happier is if I had done it sooner. This was my first ceramic coating. It definitely exceeded my expectations. I had a fear the interior leather might look shiny or like a 50's sofa with plastic covers, or the carpet might feel "crunchy, or that exterior flaws might forever be entombed in clear ceramic. The leather and carpet look and feel completely natural. And, the exterior couldn't look better. This is a long-term investment that will pay for itself in reduced time and cost for maintenance…and will preserve the value of the car…and look better in the meantime. Highly recommend! 👊🏼
Lindsay Lockhart
2022-05-25
Thank you Level Up Detailing for the amazing work you did. My 2015 Corvette Stingray Z51 looks absolutely beautiful now with the 3yr Ceramic Coating you applied. Mike (the owner) at Level Up Detailing was very friendly, courteous and professional. I highly recommend having your vehicle detailed and/or ceramic coated here.
Nicholas Hutchens
2022-04-28
I had my 2021 Hyundai Elantra, black in color, detailed and ceramic coated. The before and after was amazing, it looked like an even newer car and i would highly recommend to anyone. Owner is friendly and explained any questions i had.
Ryan Cunningham
2022-04-27
Had Level Up Detailing apply the 7 year ceramic coating on our black 22 Yukon. Extremely professional and excellent quality. It looks better than when it was picked up from dealership brand new.
Wendy Gallimore
2022-04-17
OMG! 😲 I just picked up my car and I cannot believe how great it looks!! It is so shiny and smooth My 20 year old Lexus SC430 is looking better than ever! The following services were done and I couldn't be happier: ✅ 7 YR dual layer warrantied ceramic coating ✅ Glass coating add-on ✅ Headlight restoration ✅ Ultimate Interior Detail I was also able to purchase some products that will maintain the beauty of my car. Very knowledgeable about car care and great attention to details!! Highly recommend their services!!
Premier Car Detailing Kernersville NC
The best Car detailing Kernersville NC service can be found at Level Up Detailing. It is a fantastic way to make your vehicle look better than ever before. Whether your vehicle is old, exotic, or a sports car, car detailing is a service that you will come to appreciate once done. Car detailing services are comprised of an exterior wash, claying, polishing, and waxing, an interior cleaning; and tire cleaning and treatments. Those whose vehicles have a problem with the paint can get paint correction as an add on car detailing service as well. Car detailing is what you need to have your car looking its best. We all want to have our vehicles looking fantastic and the best way to get it done is through our car detailing service.
Level Up Detailing is the team that you can rely on for car detailing in Kernersville. The service can take about four to five hours and in that time, we will transform your vehicle. No matter what shape your vehicle is in, you can trust us to do a great job. We are a team of professionals and we know all the dos and don'ts of car detailing. We work fast and diligently to ensure that you are enjoying the new vehicle feeling in no time. We have a wide range of detailing services and we work closely with our clients to ensure that you are getting the results that you expect. Choose a detailing service for your vehicle and book with us today!
Follow Us On Social Media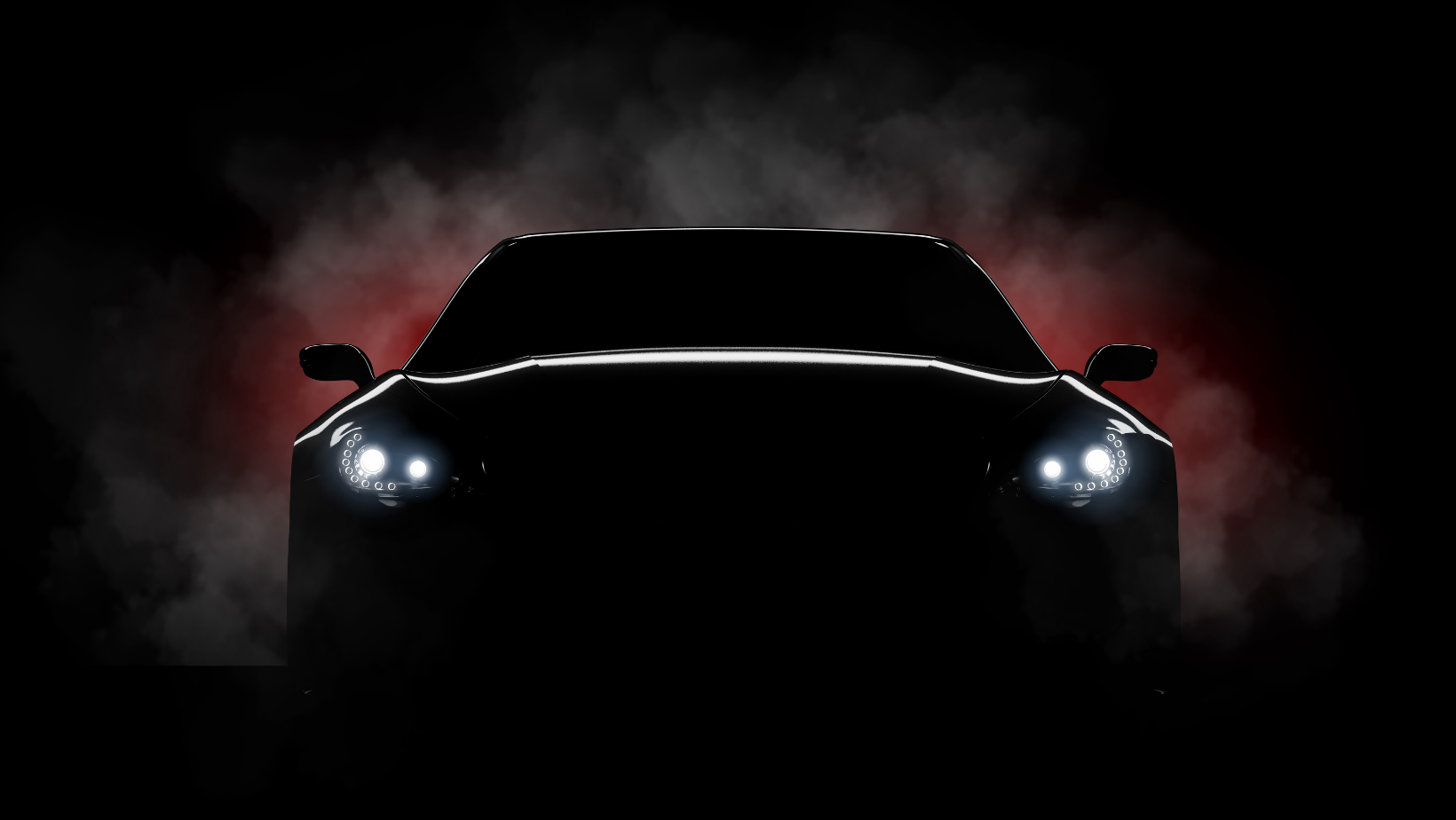 Professional Car Detailing
& Ceramic Coatings
There are many reasons to choose a professional auto detailing and ceramic coating service for your vehicle.
The average price of vehicles continues to increase each year, which equals a larger investment for you. Professional detailing not only makes your vehicle look amazing but also provides vehicle protection of the exterior and interior from the elements and daily wear and tear. If a vehicle is left unprotected it will eventually lead to irreversible damage to your investment.
A car interior cleaning equals less dirt, dust, pollen, viruses, bacteria and mold you are touching and breathing in.
A clean vehicle is also a clean slate for the mind. Most people feel much better and focused in a clean environment vs a dirty one. We all enjoy the feel, smell, and sight of a clean vehicle.
A detailed vehicle is also a safer one. Things such as dirty windows, hazy head lights, soiled pedals & carpet all lead to unsafe scenarios especially at night or in poor weather.
About Kernersville, North Carolina
Neighborhoods in Kernersville, North Carolina
Applegate, Talleys Crossing, Walmart Neighborhood Market, Kernersville Township, Northborough Neighborhood, Hearthstone Kernersville, Welden Village, Fourth of July Park, Triad Park Field of Honor, Old Kernersville Lake Park, 421 Market & Grill, New Market Plaza, Welden Ridge, Caleb's Creek, Stillwood by Shugart Homes, Sheffield Place, U-Haul Neighborhood Dealer, Site of Dobson's Tavern, Caleb's Creek by D.R. Horton America's Builder, Sedge Garden Neighborhood Center
Things To Do in Kernersville, North Carolina
Bus Stops in Kernersville, North Carolina to Level Up Detailing
Bus Stop in Kernersville Town Hall Park & Ride Kernersville, North Carolina to Level Up Detailing
Bus Stop in West Mountain Street- One Stop Kernersville, North Carolina to Level Up Detailing
Bus Stop in West Mountain Street & Walkertown Road Kernersville, North Carolina to Level Up Detailing
Bus Stop in Kernersville Medical Center Park & Ride Lot Kernersville, North Carolina to Level Up Detailing
Bus Stop in Hastings Hill Road & West Mountain Street Kernersville, North Carolina to Level Up Detailing
Bus Stop in West Mountain Street & Willamont Street Kernersville, North Carolina to Level Up Detailing
Bus Stop in Old Greensboro Rd Kernersville, North Carolina to Level Up Detailing
Bus Stop in FedEx Ground Kernersville, North Carolina to Level Up Detailing
Bus Stop in West Mountain - One Stop Kernersville, North Carolina to Level Up Detailing
Bus Stop in West Mountain Street & Johnson Controls Drive Kernersville, North Carolina to Level Up Detailing
Bus Stop in Amazon Kernersville, North Carolina to Level Up Detailing
Bus Stop in VA Health Care Center Kernersville, North Carolina to Level Up Detailing
Driving Directions in Kernersville, North Carolina to Level Up Detailing
Driving Directions from Holiday Inn Express Kernersville, an IHG Hotel to Kernersville, North Carolina
Driving Directions from Subway to Kernersville, North Carolina
Driving Directions from Joy L. Justice, FNP to Kernersville, North Carolina
Driving Directions from CVS Pharmacy to Kernersville, North Carolina
Driving Directions from Novant Health Kernersville Medical Center to Kernersville, North Carolina
Driving Directions from Crossroads Ford of Kernersville to Kernersville, North Carolina
Driving Directions from Regal Nails, Salon & Spa to Kernersville, North Carolina
Driving Directions from Affordable Solutions Drain to Kernersville, North Carolina
Driving Directions from ALDI to Kernersville, North Carolina
Driving Directions from Walmart Vision & Glasses to Kernersville, North Carolina
Driving Directions from Jackson Hewitt Tax Service to Kernersville, North Carolina
Driving Directions from Amplifon Hearing Aid Center to Kernersville, North Carolina
Reviews for Level Up Detailing Kernersville, North Carolina